We are one of the recognized manufacturers of Fabric Dyes that is globally demanded in textile industry. Available in various colors our wide assortment of dye is acclaimed for attributes like colorfastness, optimum water solubility, good leveling property and longer life. To offer excellent color and uniform dyeing, our range is specifically prepared using high grade ingredients. We offer Fabric Dyes in a range of different packaging options to our reputed clients at a reasonable price range.
Features:
Dye activates with hot water and salt
Colors are easily impregnated to make new custom colors
Works best on 100% cotton, linen, ramie and rayon; it also works with wool, and polyester It is completely nontoxic
It is completely nontoxic
The color is permanent
Key Advantages
Elimination of water utilization
Elimination of waste water discharge
Removal of drying and dryer effluent
Elimination in energy consumption
Dyeing time is minimized
Bathing & Cleansing Products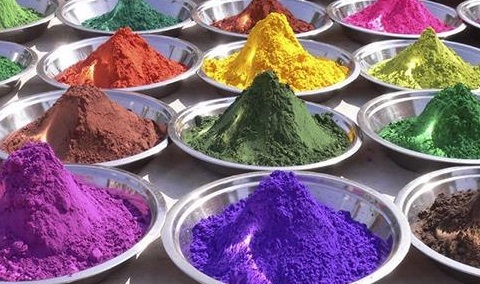 Contact us to discuss precise requirements and obtain advice on which products are required to suit your exact needs.
Looking for Colours that adds value to your product?
Select from wide range of colours for cosmetic & textile products.
Write To Us
Scroll